Spotify - Live Stream Feature
Stream live concerts from around the world from the comfort of your homes!
Spotify
Spotify is a digital music, podcast, and video service that gives you access to millions of songs and other content from creators all over the world. The challenge was to design a new feature for the existing app.
Project Type: Group
Team: 3 Designers
Role: Research, Concept, Wireframes, Visual Design, Prototype, Testing
Duration: 6 weeks
Tools: Figma, NFC Tags
The Process
The process for this project was defined according to the project scope, needs and challenges.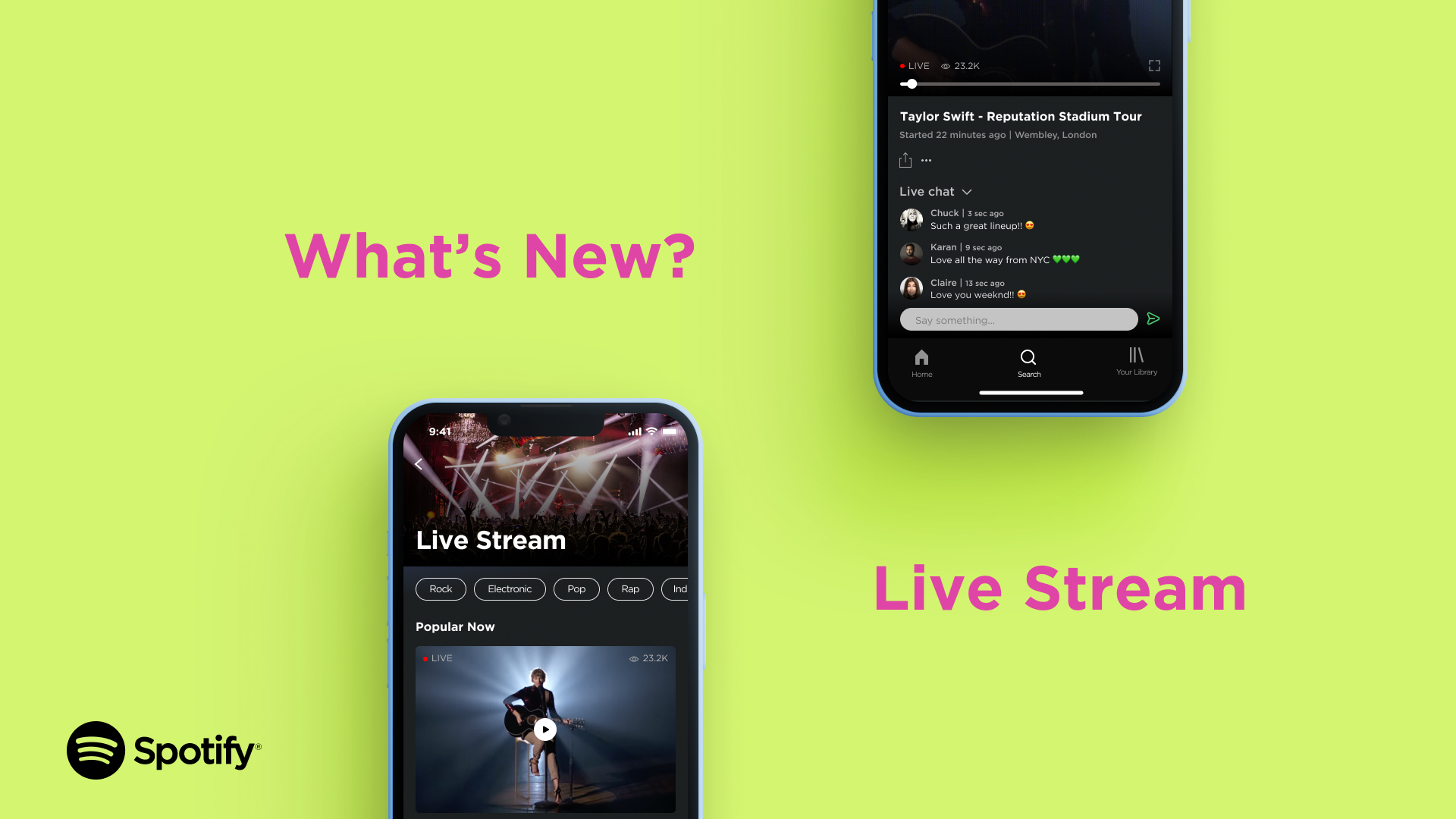 Challenge
Spotify caters to all your music needs in one place, however, the 'concert' page only has lists of concerts near you with links to buy tickets to attend in-person.
Solution
Incorporating a live concert streaming feature in the current Spotify app, following its brand value and user experience.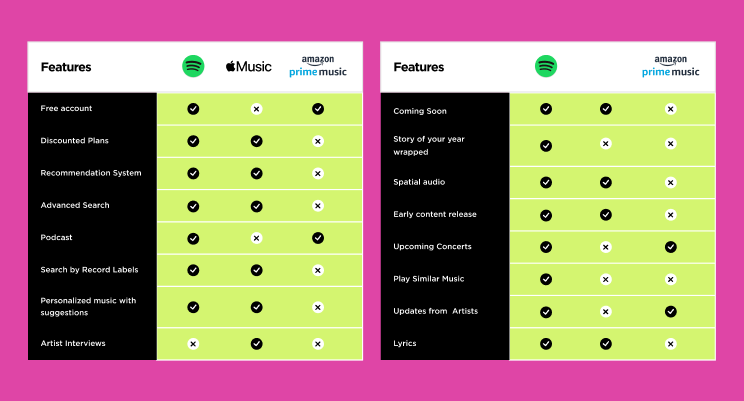 Research
We carried out a feature analysis to get a better understand on where Spotify stands, as compared to it's competitors, Apple Music and Amazon Music

Exploratory Interviews
We interviewed Spotify and Non-Spotify users to understand annoyances and expectations of users from a music app.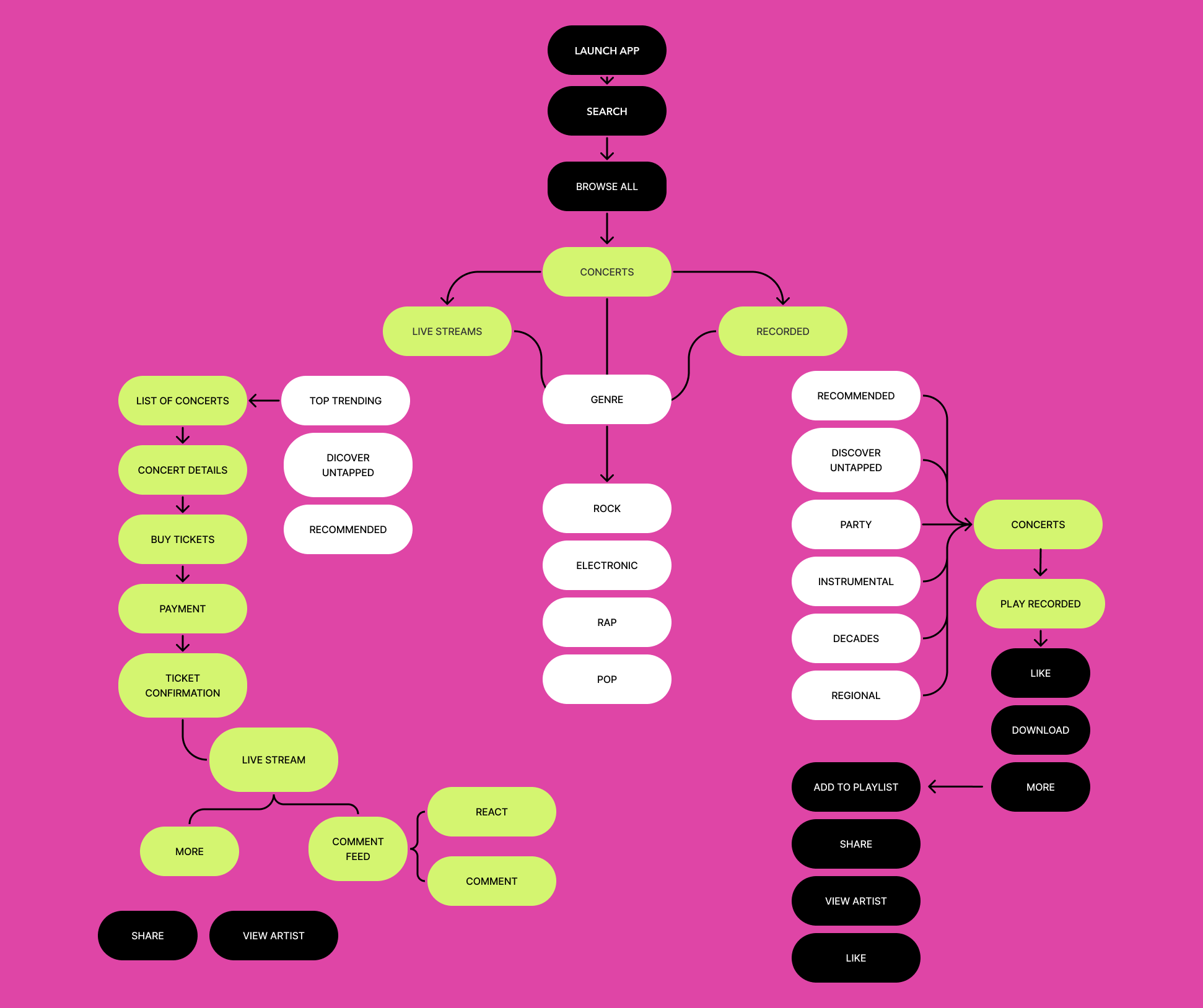 Mid-Fidelity Prototype
Hypothesis
We think the best way for the user to access our feature is trough the Search button.

We want to differentiate between live concerts and the recorded ones within the Concert page and we believe that the best way to do it is to have two different sections.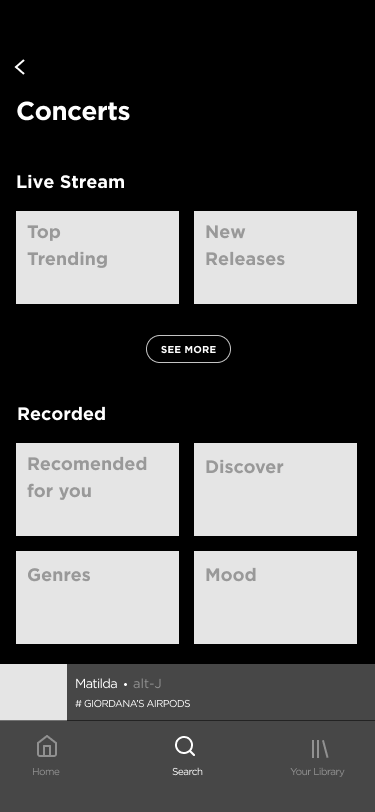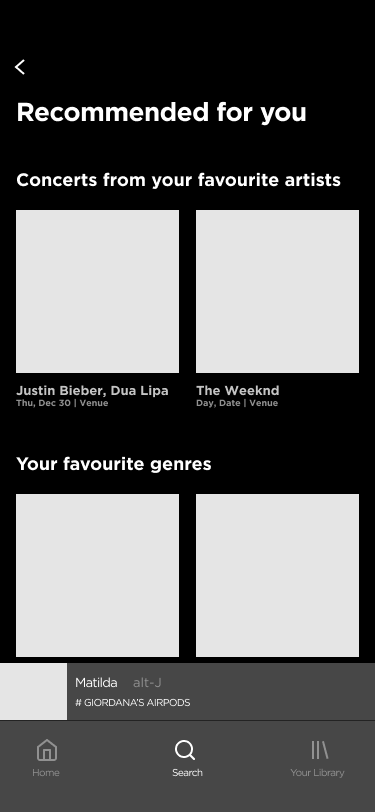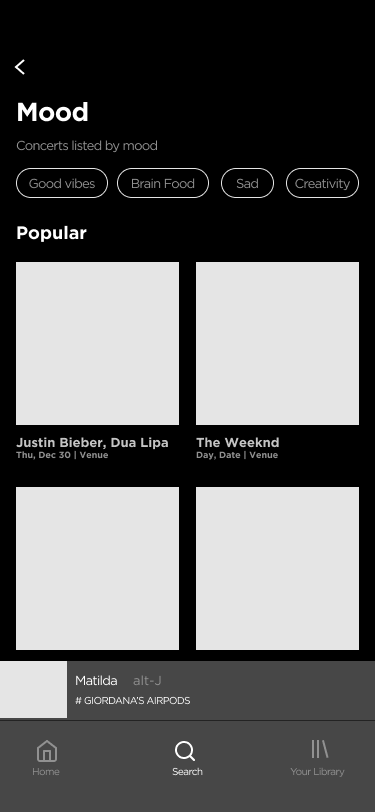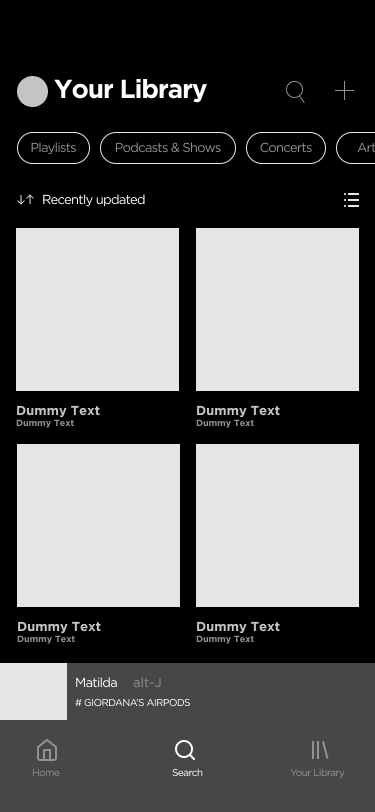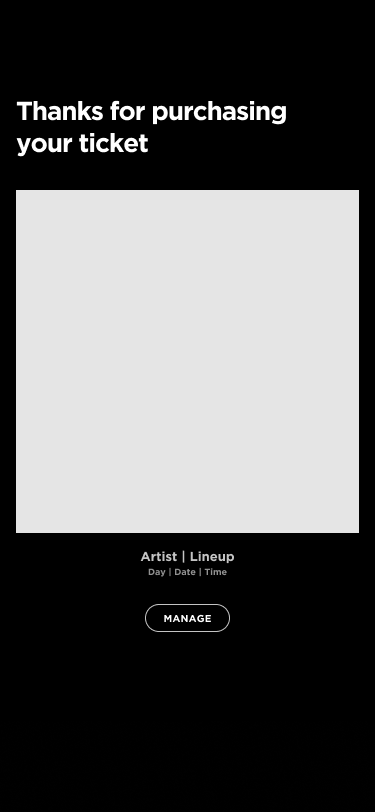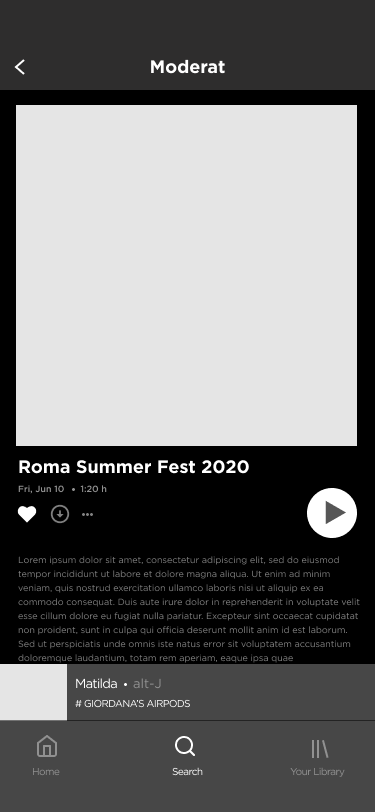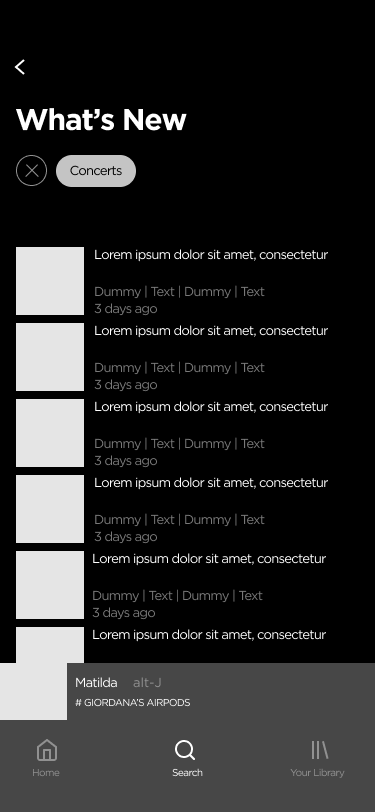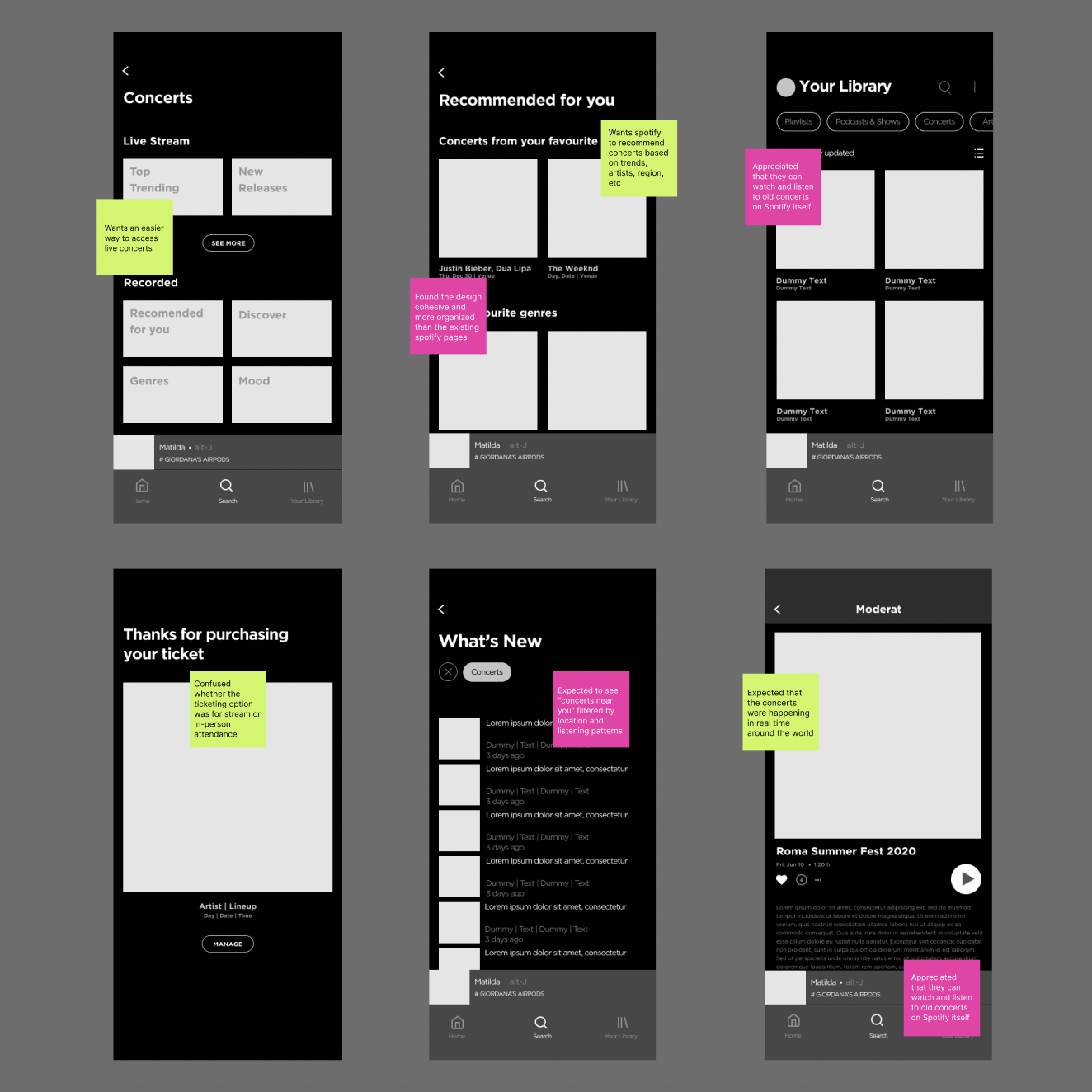 Usability Testing
Sample Size: 6
Interviewees: Spotify and non-spotify users
Duration: 15-30 mins zoom meetings
Common Findings:
Users want an easier way to access live concerts

Users expected that the live concert was happening in real time around the world

Users were confused whether the ticketing option was for stream or in-person attendance

Users appreciated that they can watch and listen to old concerts on Spotify itself

Users found the design cohesive and more organised than the existing Spotify pages

Users like the live chat feature in the streaming screen. However, they want to see more reactions
Spotify - Live Stream Feature
We believe that with our new feature, users will be able to stream live concerts virtually in "real time" from around the world with just a click of a button. Users can pick from various categories such as 'currently trending', 'recommended for you', 'regional' and more to enhance and customise their experience.
Conclusion
We believe that we managed to introduce a new and intresting feature on Spotify, while staying true to the brand value and a user's interaction with Spotify. We have made the feature look like a integrated part of the app, rather than making it look like a standalone feature.

User testing throughout the process provided us insightful feedback that could be incorporated at every phase of the feature/prototype.